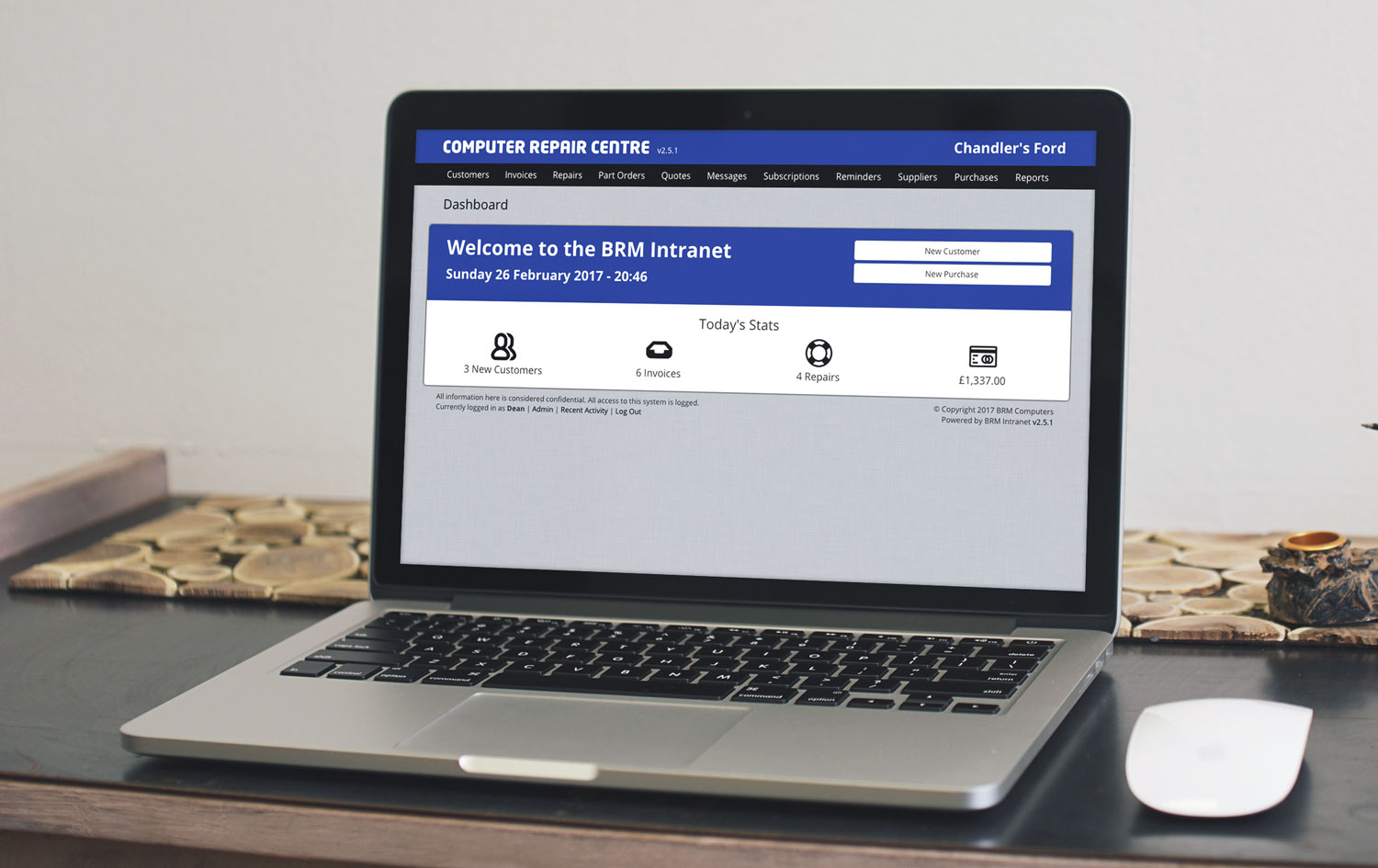 BRM Computers were in need of a simple to use, central system where employees can easily create customers, invoices and repair jobs as well as seeing monthly & yearly reports.
The BRM Intranet is built using Ruby on Rails 5 with a MySQL backend and is fully tested using RSpec. The application is styled using the Bootstrap CSS framework. Twilio is used for contacting customers by SMS and Sendgrid is used for sending invoice and estimate emails.
The Royal Mail PAF (Postcode Address File) database is used for address searching.
The Google Maps API is used for showing a map where all customers are located in a set area
Stripe is used for monthly subscriptions to services.